Our Values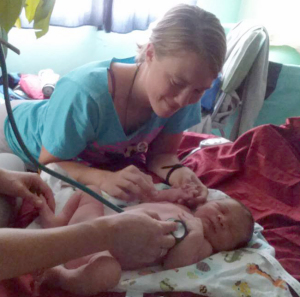 We value people as unique individuals, who have life-giving powers. (!) We believe that each person has the right to a supportive, respectful caregiver who will see them as autonomous and competent to make decisions regarding all aspects of their life.
We value the physical, psychosocial and spiritual health, well-being and safety of every person.
We understand that the process of labor and birth is a rite-of-passage with the birther and baby as equal participants.
We value birth as a personal, intimate, internal, sexual and social experience to be shared, in the environment and with the attendants a family chooses.
We value the sentient and sensitive nature of the newborn and affirm every baby's right to a caring and loving birth without separation from the parent(s). We wholeheartedly support the baby's desire to nurse and find the next best alternative when, in the rare circumstance, that is not possible.
Our Philosophy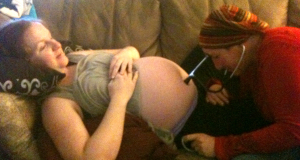 For the vast majority of pregnant clients and their babies, we find the best way to support the birthing process is simply to allow labor to unfold uninterrupted. This means to honor clients privacy, dignity and autonomy, while offering nurturance, guidance, and encouragement as needed. We see the role of the midwife as a loving presence, who provides expertise as needed and safeguards the health and well-being of clients and their babies. We prioritize the wishes of the client whenever possible.
We believe in rites-of-passages.
We believe in healing.
Client-Centered Home Healthcare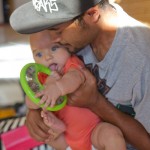 We provide family-centered care. Clients and their partners (if present) are offered information, and their questions are answered in a supportive manner with the intention of facilitating educated decisions. We believe personalized, client-centered healthcare is a basic human right and strive to partner with our clients in making informed healthcare choices that are appropriate for them.
Awakenings Goals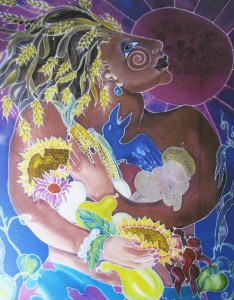 It's Awakenings' goal is to have well-versed practitioners who contain a deep knowledge of human mechanisms and look at an individual's life in a holistic manner, assessing their physiological, mental, emotional and spiritual self, as well as the connection to their environment. It is our goal to be respectful, supportive and gentle guardians of natural home health care, and believe all aspects of a family's wellbeing must be nurtured. We serve families of all backgrounds, religions/spiritual beliefs, incomes, and sexual orientations.
About Awakenings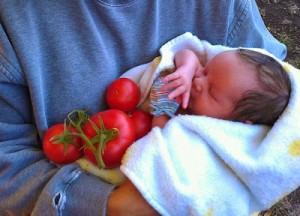 Awakenings Birth Services is a midwifery practice that offers primary care to people during their perinatal period (pregnancy, labor, birth, and postpartum) and to their babies during the neonatal period (first 6 weeks) of life.
We also provide holistic healthcare to non-pregnant people as an adjunct provider to one's primary care provider. We are licensed to serve people who identify as women or were assigned female at birth, so long as they started their cycle at one point and haven't completed menopause.
We use complimentary modalities to support one's  process, including but certainly not limited to nutritional counseling, plant-based medicine (herbal, homeopathic and flower remedies), bodywork, counseling and ritual. This knowledge is constantly growing and changing. As needed, we provide referrals to chiropractors, acupuncturists, cranial sacral therapists, naturopathic doctors, lactation consultatants and therapists. We may refer out for childbirth, newborn and parenting classes and placenta processing. We provide tub rentals. We provide referrals for ultrasounds, diagnostic testing and gynecological and obstetrical risk assessment for clinical indications. We will consult and/or provide physician referral or transfer in accordance with the Medical Board of California Standard of Care for Licensed Midwives.
Fundamentals of Awakenings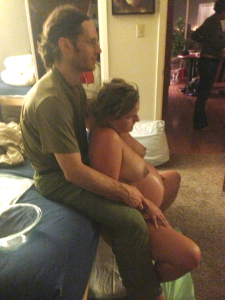 The following are fundamentals for this practice and we see these through to the best of our ability:
We honor the body, mind, spirit, environment connection, and formulate care plans with this as the basis and foundation.
We are caring, thoughtful, and non-judgmental.
We facilitate healing and growth toward love and joy.
We approach clients with an emphasis on communication and understanding.
We have sound clinical judgment, wisdom, and common sense.
We have a solid and well-rounded skill set for emergent situations.
We make timely decisions and carry out immediate actions based on protecting the life of the client and baby.
We cater to the individual versus forming standardized protocols for a high volume client load.
We facilitate the interactive informed decision making process that assists in self-determination and discovery of one's own decisions in which they feel comfortable, confident, and empowered.
We practice within the Scope-of-Practice for Licensed Midwives in California as overseen by the Medical Board of California. If recommendations are coming from the political atmosphere or a legal requirement, versus our clinical judgement, we will be up-front with you, so you can make an informed decision.
We are sociologically and ecologically conscious and mindful.
We support whole foods nutrition as the primary methodology for addressing deficiencies.
We avoid synthetic, concentrated and isolated remedies when possible.
We avoid chemicals, including pesticides and fungicide in remedies.
We will not be intimidated by the medical model if research, priorities, decision-making and recommendations are not sound or do not address the whole self, including one's  environment.
We use the services of conventional medicine when holistic modalities do not address the issue.
We do not change recommendations based on one's assumed financial ability.
We have great referrals to like-minded practitioners.
We respect each individuals' personal choices and lifestyle.
We meet people where they  are at — the more one puts into the process, the more we offer.
History of Awakenings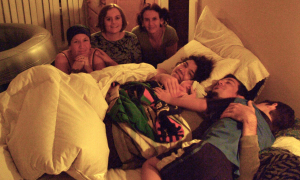 Awakenings has been committed to providing holistic care to clients since 1995. Awakenings has excelled at differentiating between normal, variations of normal, and true high risk. Deborah Simone and Dana Fox are the founders of Awakenings. Other midwives of Awakenings have included Juli Tilsner and Sharon Economides. Deborah, Dana, Juli, and Sharon have transitioned out of the practice to new cities and opportunities. With years of experience and wisdom from one of California's longtime leading homebirth practices, Esther is now the remaining primary midwife of Awakenings.
She is honored and humbled to carry on the beautiful tradition and high standards which Awakenings has always set. She brings in other leading community midwives to assist at births.
~History of Awakenings Testimonials~
Hear what others have had to say about Awakenings over its history:
fact-based review: I found the midwives at Awakenings (Deborah, Juli, and Esther) to be extremely professional, experienced, informed, and punctual.  The process worked very well for me, as they started with an informative consultation; followed with a binder full of useful information for pregnancy, birth, and early motherhood; provided prenatal care in my home; advised on doula support; attended my birth as soon as we called them; prevented an episiotomy when my baby presented with fists by his cheeks; and provided 6 weeks of postpartum care. During the birth I never doubted the health of myself or my child.  They were attentively monitoring and at the same time giving me space to remain in the primal part of my brain, where instinctually my body was  birthing my baby.  My little boy was born with open eyes and pink cheeks and began to nurse within minutes. emotion-based review: It is true - midwives are not doctors or surgeons - they are angels.  Awakenings provides so much more than prenatal, birth, and postnatal care.  I invited them into the most intimate parts of my physical and emotional self, and they came respectfully, but confidently.  They listened to all my concerns and desires and addressed them each thoroughly and thoughtfully. When it came time to give birth, I knew I could do it.  I had the confidence not only from within myself, but from my birth team, led by my midwives.  18 months later, when I called them full of self-doubt and confusion, they spent an hour on the phone with me providing encouragement and affirmation.  They are my angels and my family.  If I were blessed with another pregnancy, I could not imagine any better way to birth my baby than with Awakenings. –Leslie R.

Awakenings Birth Services is an amazing group of midwives! Deborah Simone, Juli Tilsner, and Sharon Craig  are caring, attentive, and a highly skilled group. I had my first baby with them and everything from pre-natal care to labor/birth and post-partum care was remarkable. My little girl, Sahara, was born in September 2007 and decided to flip at the last minute and come breech - butt first! They handled the situation with grace and ease and my little girl was born safely and comfortably into a room of family and friends. –Simona F.

After ending up in the hospital to give birth to my first son, I finally got to have the birth experience that I wanted, at home. Deborah and Juli were my midwives...I got exceptional pre-natal care, really very thorough and intuitive. SO MUCH more attention that you'll ever get at a hospital! There's no comparison! They helped me to work through my fears...put me at ease. They helped me with headaches I was having. They really know what they're doing when it comes to networking with other healers, recommending herbal remedies. Juli and Deborah are extremely skilled and experienced. I can't say enough good things. My labor and delivery were intense and positive and the after care I received--including help w/ placenta therapy!-- helped w/ my healing and post-partum depression. They were invaluable. I wish I had time to write more. –Laurian R.

Awakenings Services is an amazing trio of midwives who work within the model of spiritual midwifery. Embodying a holistic approach to body, spirit and mind, each midwife seems to specialize in one of these areas, while joining together to provide an integrated prenatal, labor and birth and postpartum team. My journey towards having a home birth was made possible by Juli Tilsner who responded to my inquiry of their services. Distraught that I would not be able to have my dream home birth, due to financial and insurance obstacles, Juli responded quickly by saying a hospital birth was not an option and offered a sliding scale and a payment plan. Thanks to Juli's initial outreach I was able to benefit from the number of services Awakenings provides. Amongst the skills which Juli specializes in is homeopathy. Knowledgeable in prescribing the appropriate medicine for the aches and pains of the mother's changing body, I was educated in the ability to use it for the ongoing health care of myself and my family. Other gifts which Juli provided was connecting us with an amazing childbirth teacher in the Bradley technique, as well as an excellent Doula who became an integral part of our birth team. Deborah Simone is the spirit rock of this midwifery trio. With over twenty years experience, Deborah brings an unprecedented confidence to her practice, instilling a penetrating calm. On the ground level Deborah has a prolific knowledge of the earths herbal remedies, yet on a higher ground, she embodies an other world spirit which guides one to connecting with ones own inner knowing. I not only experienced this in dealing with my fears throughout the pregnancy but felt this immediately when she came for my last stage of labor where her presence brought an ease to me as I pushed my baby out and into my arms. As a link between body and spirit is the mind which is the realm of Esther Healy. Working with me on identifying the thoughts which connected to the emotions I was experiencing, Esther was able to help me clear the path for a peaceful birth. Her bright positive presence will bring out the best in any mamma who may have the good fortune to work with Esther. The expanded postpartum care which Awakenings provides is an incredible continuum of their services where they help you establish breastfeeding. At every visit they will also assess your health and that of your baby. Going above and beyond their contractual obligations, they have continued to meet with me well beyond the seven or eight times which they are scheduled to meet with you in the first six weeks after birth. Finally they also have connected me with a holistic parent group where I receive further support as I continue on this amazing adventure of motherhood! My deepest thanks goes out to Awakenings and I highly recommend them to anyone considering a home birth. –Danila R.

I cannot say enough about Awakenings Birth Services. I'm only in week 31, but in comparison to my fellow preggos, I am so much more informed, confident and calm about my pregnancy and birthing my first child. Not only do the three midwives who come to my home for visits offer my partner and myself reading material, videos, and more reading material 9we have homework!) we are all working together to prepare my partner (he has high blood pressure, cholesterol and is an insomniac) for the arrival of our first child. 

The knowledge and support of these women certainly includes any and everything I have thus far needed in my pregnancy, but their interest and experiences, support and guidance are offering my partner and I so much more than what I expected. This week I'm asking for referrals for doulas and am wading through the vast vaccine info. I am, as usually, receiving information and guidance from my amazing team of midwives. And I'm looking forward to our next appointment. I have questions. And I know they will help me find the answers. I've turned on a few friends to these ladies. And I've been thanked for it. If you are considering a home birth, set up an interview. You'll meet two out of the three right away, and you'll likely know if they are the right ladies for you. –Jen L.

I came to Juli and Deborah to birth my second child. My background was unique because I had apprenticed to a midwife in my past and my first child's birth had been with the midwife that I had apprenticed to.  I know a lot about birth and was feeling very particular about choosing a midwifery practice for my second birth because I did not necessarily get to choose who was at my first child's birth, rather I felt an obligation to be with the midwife who I had worked for in the past. As soon as I met Juli and Deborah I knew that I would not need to interview any other midwives.  What struck me most from the interview was that they were a great team.  There were subjects that Deborah was bold and talkative about where Juli was reserved and observant and vice versa.  Deborah offered expertise in herbs, and Juli offered expertise in homeopathy and flower essences.  Their personalities complimented each other and I could tell that they both respected each other.  I also liked that they were both older women; I know it is not always true across the board and sometimes a younger midwife can have a great deal of experience and wisdom, but for myself I very much wanted in a midwife the wisdom and experience that can only come with age.  I also like that they were so 'counter-culture.' The prenatal care was excellent.  I had a very uncomfortable pregnancy and Deborah and Juli had plenty of advice for all of my complaints.  The prenatals were long and I grew to look forward to the chatting and storytelling.  Deborah is a wonderful conversationalist and storyteller.  So much of the connection and understanding built between the midwife and the mother is through storytelling and conversation. Towards the end of my pregnancy my emotional/spiritual side was going through some serious catharsis, this is where my relationship with Juli grew very stronger.  She was an amazing listener and offered me a lot of insight into my dreams and experiences.  Esther of Mandala Midwifery was also there for a lot of my cathartic prenatals and she was also very caring and had sue really wonderful insights. My second, like my first, was 10 days past due.  I was desperate to go into labor, but Deborah and Juli just kept reminding me to trust my body.  There was no talk of castor oil or stripping membranes.  I am so thankful for this in retrospect and I am so happy that my baby got to chose his birthdate. I was a little nervous about having 3 midwives at the birth because when I am in labor I like to have privacy.  It turned out not to be a problem at all because only Juli was checking on me in labor.  I felt closest with Juli, though I never expressed it to them, but I think they must have picked up on it since she was the one who attended to me in labor.  They were all in the room for the actual birth. When I was pushing I was very scared, my second child was much bigger than my first (3lb 8 oz bigger)  and I needed a firm voice to get me to get over my fear and push past it.  Juli was that strong voice for me. The afterbirth and postpartum care was wonderful, as with the prenatals the visits were long and full of storytelling and chatting.  I would whole heartily recommend them to anyone who was looking for a peaceful, hands-off birthing experience. –Lauren Q.

Juli and Deborah are amazing! I was very nauseous in my first trimester and I was sold on Awakenings from our first phone call. Deborah was so compassionate, knowledgeable and sweet. She "got" me instantly and seemed to know exactly what I needed to hear in that moment. She recommended a bunch of foods for me to try to eat and just generally put my mind at ease. That would be the case throughout my whole pregnancy. Deborah and Juli's approach is always "All is well". Their wisdom and experience made me feel so relaxed, taken care of and in great hands through every home appointment, decision making process and stage of the pregnancy. My dream of a peaceful, intimate and magical birth came true two months ago (I have a beautiful baby boy who's giggling beside me as I write) and I feel so blessed and grateful that these women were by my side for it all! Thank you very much Awakenings!! –Shalene R.

I wrote a review for Awakenings a while ago- and felt compelled to write another one after I saw a negative review on here. I am an acupuncturist and herbalist and over the last 4 years I have worked very closely with dozens of Deborah and Juli's clients. We work to help labor come more easily, reduce stress and anxiety, body pain, breech baby, and so many other various things that come up during the pregnancy. And during this time I have seen women have the most wonderful home births and others who have had more complicated conditions needing inteventions as well. And with every single birthing mama I have worked with along side Juli and Deborah- I have never seen anything other than incredible knowledge, experience, and compassion in helping women labor and get through any obstacles that may come up. they work with holistic options to help women get to the next place in the birthing process, as well as make incredibly capable and informed decisions on when to move to more medical interventions. I think its important to just acknowledge that though birth is one of the most joyous experiences to have it is also riddled with intense emotions as well- and so many things can happen that we must be prepared for and capable of working with. Juli and Deborah have the level of knowledge it takes to keep with their ideals while dealing with any difficult realities that may come up. in all these years, I have never, not once, from any of the women I have worked with under their care, heard anything other than praise for their knowledge, compassion, and constant vigilance of making sure mama and baby are safe and taken care of. i hear things like "they were amazing" and "i literally couldn't have done it without them" on a regular basis. When things get complicated in birth as they sometimes do, and interventions may become needed that weren't expected -it can be hard not to feel the need to point a finger or have someone to blame. i understand this. but i also wanted to counter some of this after i read it- because i have seen nothing but the opposite of that in my practice. they truly have been incredible with the women i have worked with while under their care. In the last 4 years i have felt nothing but honored and in awe of their work and knowledge, and feel incredibly lucky to get work with such women.  i have learned more about the birthing process and healthy pregnancy from them than i could have imagined.  i honestly and most sincerely couldn't recommend better midwives in the bay area for home birth. and to be honest, i think the best recommendation i can give is that knowing what i know, and seeing what i've seen, i know that when i am ready to give birth- Awakenings will be the ones I choose. –Jill S.

I gave birth to my second child with Awakenings. My first was a home birth with different midwives. These women are amazing. They are really good at what they do. They are extremely professional and knowledgeable. They have tons of experience. They are who you want if everything goes perfectly and if anything goes astray. They are very highly skilled, tempered with strong intuition.  My son's birth had some complications, they remained calm and collected, and handled everything in a very professional, level headed manor. I never felt worry from them and that gave me great confidence. They gave great advise, suggestions, and instructions and worked coherently and effectively as a team with each other, myself, and my husband. I felt their prenatal and postpartum care was thorough and educational. They connected me with other wonderful health care providers for my over all healing postpartum. They worked with me to meet my financial needs. Having a home birth is an amazing process, completely unlike a hospital birth, even when using midwives in a hospital setting. If a woman is a good candidate for a home birth, and the midwives will screen you too, to make sure of this, then home is the best place for her to give birth. Normal birth does not belong in the hospital. Hospitals are really good at high risk births. They are not as good at NOT interfering in a naturally progressing labor. I highly recommend Awakenings Birth Services. I highly recommend interviewing several midwives and asking very pointed, hard to ask questions and ultimately using who you feel most comfortable with. –Sadie C.

I had my baby a month ago with the midwives from Awakenings, and I can't recommend them enough.  I was in their care from the beginning of my pregnancy, and they helped me prepare for my VBAC from Day 1 with passion, compassion, wisdom and amazing knowledge and support. Our prenatal visits , which were always done at my house, were extremely helpful, as each of the 3 midwives spent countless hours helping me work through the issues I had with my previous cesarean birth.  They were so patient with me and also gave me referrals to several other local resources to help me prepare for the birth.  Additionally, they loaned me videos and books specifically geared to helping my 2-year-old prepare for the birth too, in case we decided to have him at the birth (which we did- and he was totally prepared for it!). Deborah and Sharon were the midwives on call for my birth.  Just as with our prenatal visits, they were there for me, with tons of technical expertise and even more encouragement and compassion.  My baby arrived as planned at home, and the whole experience has been completely healing for my family and me.  Without their dedication to safe VBAC and their passion about their work in general, I wouldn't have been able to prepare for and have the birth I desperately needed to recover from my previous birth experience.  Since the birth, they've come to my house for all my postpartum visits and to check on and weigh the baby.  The level of care they provide isn't even comparable to what other professionals provide. I recommend them strongly, and especially if you're a candidate for VBAC. –Rebecca T.

I write with the highest recommendation possible for Awakenings Birth Services.  I am a medical professional and had many questions for the midwives.  They answered each and every one of them with patience and expertise.  They allayed all of my concerns and fears and I was constantly learning about pregnancy, birth, my newborn and many more important subjects including something as tangential as treating my 4 year old naturally for utis.  They were truly invaluable and their work with us and our birth experience was a life changing one. I started my care late, around 22 weeks and Deborah was present for the birth.  I formed such a special bond with Deborah and will truly miss her.  She inspired me and I feel like a changed person having had her as our midwife.  She impacted me, my husband, and our family in many ways. The resources provided were excellent, articles every Momma should have.  The time spent durings appts, at my home, were between and hour and hour and a half.  I always felt my like my questions were answered and I was getting excellent, comprehensive care.  The postnatal care was also outstanding.  I have never felt so well cared for by a medical professional.  They helped me through GBS positive without antibiotics and were so on top of early mastitis (without antibiotics) that it resolved without any difficulty - I worried about breast feeding and the need for antibiotics and they treating me naturally and avoided antibiotics. There are truly no words to express the amazing experience we had with Deborah and awakenings. Consider yourself lucky to have them care for you! A very happy Mama! –Kara D.

i used Awakenings twice.  what more can i say???!  my first was born almost 5 yrs ago.  my pregnancy went well, but my emotions got the best of me during my 7th month.  i clearly remember juli that month looking at me and then my partner and saying, "it breaks my heart to see a mother so sad".  something about that statement--the feeling it evoked--and the look in her eyes made my partner finally see how serious of an issue it was.  from there, all three midwives supported me in every way they knew.  my sadness dissolved  within that very month. my labor went smoothly, we  felt safe, and each postpartum was amazing.  they shared genuine joy with us. when we got pregnant again 3 yrs later, we had no doubt that we would use them again. unfortunately, i miscarried, but i received amazing emotional support from them. by the time i got pregnant again, the group was down to deborah and juli.  once again, we had a great experience. here's a major perk to using these women:  they come to YOU for prenatals.  by the time we went into labor, they were like a part of our household.  it felt very natural to have them in my space. they didn't feel like guests.  they knew my house, they knew my family.  this felt huge to me, nevermind the fact that i never had to pack up my son, pack up a lunch for my perpetually hungry pregnant belly and my son, get in the car, go somewhere and hope that my toddler would be entertained so that i could have a fulfilling visit, etc, etc, etc..... let me also just say that i got as little or as much as i needed each visit.  there were times when i needed a full 90 minutes of attention.  other times i only needed 30 (particularly the 2nd time around).  juli and deborah always honored my changing needs and desires. needless to say, i highly recommend them! –Cris N.

It's nearly impossible to condense my thoughts on these wonderful and competent women into a brief review. I had my son a little over a month ago under the care of Juli, Deborah, and Esther. My relationship with these women lasted a good 6-7 months and I learned so much invaluable information during that time; about women's health, the birthing process, my relationship with my husband, my response to motherhood. These ladies represent what is unique to homebirthing. I felt they really provided customized care, emotional support, my husband was an active participant through the whole process and caught my baby! I was especially impressed with the postpartum care. We saw them maybe 7 or 8 additional visits after the baby came which was a very difficult time for us, and they were like little angels who refused to let go until the job was done. They approach their work with such knowledge and dedication, and really empowered my husband and I to have an incredible home birth experience. Thanks so much Deborah and Juli! –Amy S.

I highly recommend Awakenings Birth Services. My husband and I had the homebirth of our dreams with Juli Tilsner and Deborah Simone in Sept. 2010 and are pregnant with #2. When I confirmed the second pregnancy part of my excitement was about the fact that we get to plan another homebirth with Awakenings! With baby #1 I started prenatal care at Kaiser but at 20 weeks (after a series of events which coincided with educating myself about birth as a natural physiological process) we made the leap to plan a homebirth. We interviewed other midwives but Juli and Deborah were the ones who had the right combination of experience, parameters of care provided, energy, and open-mindedness that we were looking for. They make house calls for every prenatal visit, explain all of our choices for prenatal, birth, and postpartum options without judgement, making it clear the decisions we make are to be our own, they were merely providing information for us to make the decisions. They handled all the labs, etc, everything they did for us at Kaiser but without the hassle and germs of going to the hospital. They fully prepared us for the birth, including having a team meeting with us and our doula in advance so we were all on the same page about what everyone's role was on the day of (mine was just to be cared for while baby made his entrance). The birth was everything I hoped for, calm and totally unmedicated. Not to mention I didn't have even one tiny tear, thanks to the counter pressure the midwives applied while I was pushing. When baby was born however, he had a bit of trouble breathing, so the midwives gave him some oxygen. He continued to have a rasp in his breath so  Juli slept on our couch all night, set her alarm to wake up once per hour, and checked on him continuously until it cleared up. She did tell us that if we wanted to go to the emergency room she would come with and support us, but since she and Deborah had seen this before clear up on its own, we decided to wait a few hours and see. I'm so glad we did, I couldn't imagine going to the hospital at 4am after hours of labor for something that cleared up on its own. Also, baby had trouble breastfeeding at first and Juli came back over the next day after he was born to go over more ways to hold him, which we kept trying until we found something that worked. Lastly, I think one of the best things about Awakenings care are the postpartum visits. I couldn't imagine having to take a tiny baby to the hospital in his first few weeks of life. Juli and Deborah cared for both of us postpartum extremely well, including baby's genetic screening tests. After explaining to my Kaiser pediatrician the care baby was receiving, Doc agreed we didn't need to come into the hospital for baby's first visit until 2 months. I know this was a lengthy review, but we clearly LOVE Awakenings and I've been meaning to write a recommendation for them for a long time! –Rebecca D.

I've had two homebirths with Awakenings in 2006 and 2010. Their holistic approach to prenatal and post natal care is wonderful- not to mention their calm, firm and expert direction and maneuvers during the birth itself. Deborah and Juli have been a most important force in my life and my family's life during a sensitive and miraculous time. –Ariella G.

As a professional doula, I have had the opportunity to witness many midwives in action (in and out of the hospital) and can definitely say that Awakenings is one of the best practices in the Bay Area.  They offer safe, patient, loving, attentive, comprehensive and holistic care to the families they serve.  I really appreciate how they integrate their technical knowledge with the time tested traditions of midwifery, including expert use of herbs, homeopathy and hands on techniques.  They hold the space of trust, surrender and love so strongly and confidently.  If I were having a baby, I'd definitely hire these ladies. –Britt F.

I had Juli and Deborah as my midwives for the birth of my second daughter. Prenatals were pretty typical for midwifery practices; they came to my house alternating each time so I would grow a good relationship with each, and they would bring Esther along with them. The appointments tended to last ~2 hours each, even though I've already done this before! They answered any questions I had and were always very positive. For reasons outside of anyone's control they were unable to be there for the actual birth, but the care I received afterward was outstanding. With their help, we had everything I needed for a fabulous postpartum experience. They were constantly reassuring that everything was going normally and as it should. When I developed a fever a few days postpartum, Juli was right there to give me herbs and suggestions on how to quickly get the whole family recovered. The birth was in February, and we are still dealing with a small insurance hiccup, but that is mostly due to our lacking insurance policy and the odd hoops we have to go through to get the most out of it. I wouldn't hesitate to use Awakenings again if I were to have another, and I happily recommend them to others looking for home births! –Tabitha A.

I had my first baby with Awakenings, the team of three are amazing, Deborah, Juli, and Dana (at the time '06).  Having all three of them really allowed me and my husband to connect with each of them in a different way.  They were very supportive during all phases- prenatal, labor/delivery, and postpartum.  They eased alot of my fears, provided a shoulder to cry on when i felt out of control, and i truly felt like they cared.  My birth ended up in the hospital, Deborah and Dana were there every step of the way and really stepped up to support my husband and i during the most stressful time in our lives.  they coached us in the hospital and were advocates to getting the most natural care i could get at that  point in the game.  I love them, love them, love them and highly recommend them to everyone woman thinking of hiring midwives.  Deborah was amazing during the postpartum, as my baby was colicky, i saw Deborah for almost 10 weeks after i gave birth and she was very supportive!!!! –Gi-gi L.