Midwifery Educational History: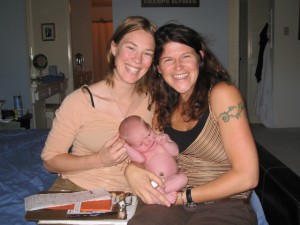 Esther has worked as a birth professional since 2006.
She is a Certified Professional Midwife (CPM) by North American Registry of Midwives (NARM) and has been since September of 2011.
She is a Licensed Midwife (LM) by the Medical Board of CA and has been since September 2011.
She has an Associate of Science Degree from the National College of Midwifery, 2011.
Additional Educational History: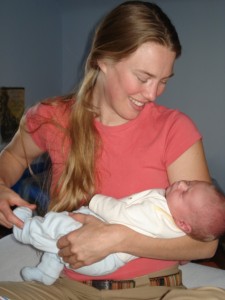 Bachelor of Science degree in Biological Aspects of Conservation from UW-Madison, 2006
Certificate in Environmental Studies from UW-Madison, 2006
Completion of DONA International approved doula training facilitated by Working Woman Productions in October 2006
Completion of Registered Yoga Teacher Training (RYT 200) of Yoga Alliance from Hale Pule Yoga & Ayurveda in 2007
Esther has practiced Yoga since 1999, influenced from various traditions such as Raja, Sivananda, Iyengar, Ashtanga, Vinyasa, and more.