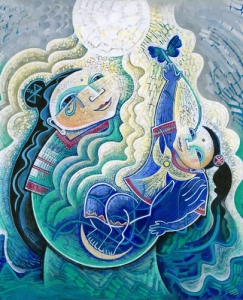 There's a lot of misleading, fear-based information out there, so it's important to NOT go to any old website or book. They are not all the same!
Go to trusted sources for your information.
Here's some places to check out.
When you have questions, it's always great to ask your care provider and not find random information on the inter-webs.
It's HIGHLY recommended to discontinue use of the book, "What to Expect When You're Expecting." It's fear-inducing and doesn't serve our clients. There are many other books that can serve as a reference book, such as The Natural Pregnancy Book by Aviva Jill Romm or Dr Sears.