Birth is an opportunity for transformation.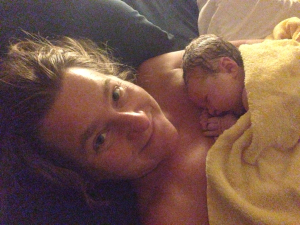 It's an opportunity to deeply connect to yourself, your family and community. It's a wild ride into the unknown and that means you get to discover strength you didn't even know you had.
Planning a homebirth is a commitment to oneself. It's an acknowledgment of your power and your baby's power. It is respect for the process of which we are: we unfold, we are beautiful, we are amazing, we birth. And it's nothing short of incredibly hard. But with every challenge is the opportunity to grow. As your midwife, I am here to support that process.
I will help with logistics too…what to do, where to go, what remedy to ease that cramp in your lower back. Those planning homebirth are choosing, whether they know it or not, something much deeper than these details. It's profound. It's inspiring. It's a gift to your child and to yourself.
Introduction to Care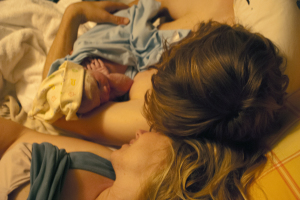 One of the most unique aspects of the Midwifery Model of Care is the continuity of care you receive from pregnancy to labor to postpartum. It's starkly different from many other forms of care.
I commit to walking this path with you. I commit to taking good care of you and your family during the birth of your newborn child! I commit to 3 am phone calls, sharing ideas of how to nurse and clothe and console your baby.
I commit to as many visits as you need to make sure you and your family are off to an amazing, loving start. I am excited to witness and be by your side for something so profound, so important, and will guide you through this initiation. This is a big deal, and it would be an honor to see you through.
Logistics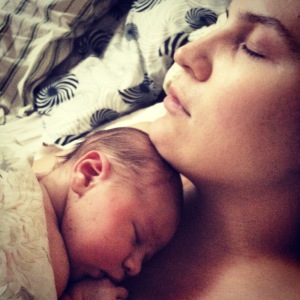 Pregnant people who would like the services of Awakenings will receive midwifery care during their pregnancy, labor, birth and six weeks postpartum, and their newborn will receive care during the first six weeks of life. Should you or your baby's health and wellbeing be deemed low-risk during that time, no other care providers are needed!
We offer care and assess the birthing parents' and baby's wellbeing during the birth itself. We also provide nutritional counseling, use complimentary modalities such as herbal and homeopathic remedies when ailments arise, strategize lifestyle changes that may support your process, discuss the choices you have before you, and offer referrals to other support networks and providers.
In deciding to have midwifery care, both parties are committing to a relationship based on mutual responsibility. You commit to taking full responsibility for your health and for making informed decisions through every step of your care. We, your midwives, commit to providing you with information and options for care, and to see out care as needed. Together, every step of the way, we create individualized care that supports your health and your baby's health.
What the Care Includes
Regularly scheduled prenatal visits
Midwife on-call for labor & birth from 37 weeks of pregnancy until birth
Midwife assistance during labor and birth
Regularly scheduled postpartum visits until six weeks postpartum
Newborn care for the first six weeks of life
The Process to Determine if we are your Midwives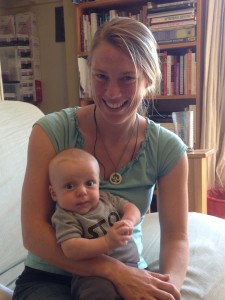 If you think we might be the right midwives for you, the next step is to send us an inquiry letting us know you may be interested.
Please let us know what you're hoping with regards to this birth and what you'd like from your midwife. Please include any pertinent information to your history and health.
Once you've contacted us, we'll set up a time to talk on the phone, and then an interview where we can get to know each other. Here you can ask any questions and get a feel for what it might be like to work with us.
Once a decision is made to proceed with Awakenings, it's time to start the lovely intake process!
Getting Started with Awakenings – the Intake Process
If we have decided to move forward together as a team, there will be much to do and read so that we are all on the same page as we move forward.
(If reading is challenging for you or your partner (if applicable), please let us know and we can discuss all matters instead.)
Please prioritize and allow ample time to take care of all matters regarding your midwifery care throughout the rest of the childbearing cycle.
You can download and print the Homebirth Welcome Pack (side bar) or request it to be sent to you via snail mail.
Once you have completed reading through and filling out the forms in the Welcome Pack filling, contact us and we will have a phone/email conversation to go over any questions that may have arisen.
When all is said and done, we can set up the first appointment!
Scheduling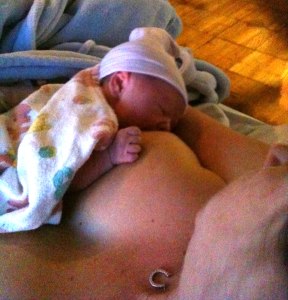 Location: Appointments vary depending on the week. They take place either at your home or our (home) office. The birth is planned to be in your home.
When: Appointments are during normal business hours, Monday – Friday.
Length of Appointments: Visits are scheduled for 1-2 hours.
Frequency: Prenatal visits are suggested to be every 3-4 weeks until 37 weeks, at which point they become weekly until the birth.
Fees for Services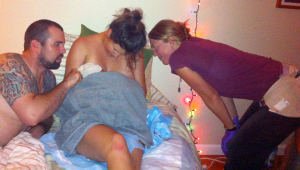 Contact us and let us know your financial situation, and we'll form an agreement that works for all of us.
We do offer a sliding scale (see select tab).
Clients are requested to pay 25% of the agreed upon fee as a non-refundable portion upon contracting with Awakenings, and complete monthly payments by 36 weeks of pregnancy.
Sliding Scale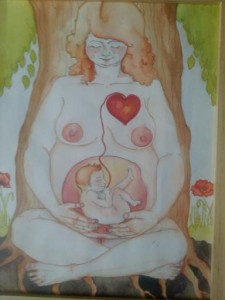 Access to midwifery care is EXTREMELY important to Awakenings. We hope to provide care to all families regardless of income.
As homebirth and holistic care has grown, it has moved further and further from low-income communities and women of color. In staying true to the values of midwifery, we offer sliding scale and flexible payment plans. We encourage you to discuss your financial status and obligations with us to determine what you are able to pay for this quality midwifery care.
We trust you will value and prioritize the care you receive over accessories and abundance.  But even still, it can be challenging to know whether one qualifies for a sliding scale. A guideline is: how much does paying for your services affect your current lifestyle? If after paying for the services you wouldn't have to change anything in your day-to-day, you are at the high end of the scale and subject to the standard fee.
If, by paying for the services, you have to alter your lifestyle, you are eligible for a sliding scale. The degree by which you have to alter it, is what determines where on the scale you lie. If it means you are limiting your baby supplies purchases to make sure you can fill the car up with gas to get to work, you might get a small discount. If your basic needs won't be able to be met, such as quality food and ability to pay rent to stay in your place, a larger slide in the scale is warranted. If you're choosing to buy a home or remodel your home, that doesn't meet the criteria for sliding the scale.
When assessing the need to use the sliding scale, please take into account familial income as well.
Potential barters are considered.
~
If you are able to pay the full fee, thank you. Your doing so allows us to offer this high-quality service to those with less resources. Midwifery is about supporting one another, and this is part of that process.
Insurance Coverage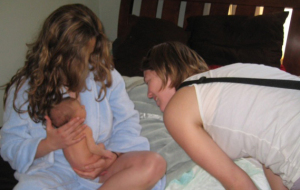 If you have a PPO health insurance, you may be able to obtain reimbursement in accordance with your insurance plan for services from providers who are "out-of-network."
We will give you a "superbill" to send to your insurers at the end of care. We regretfully are unable to work with a biller at this time.
~Testimonials for Birth Services~
Dear Soon to be Mom, Esther was our midwife, and we also took her five week pregnancy class. Working with Esther was a gift. She swept into our lives and became the heavy lifter on our team during one of the most wonderful times of our lives. All questions about pregnancy and becoming a Mom - the fears, the mysteries - both logical and illogical were directed at Esther, and she expertly helped us navigate through a drug free, safe birth. The breathing exercises and prep work were excellent. She prepared us well for our journey. Today, we thrive in our baby's progress - we delights us daily with his accomplishments - he laughs a lot, experiments a lot, and explores the world around him constantly, with gusto. I am full of gratitude to Esther for such a wonderful introduction into Motherhood. I would whole-heartedly recommend her as a midwife to everyone I know. –Ayako

Working with Esther was a joy. She is extremely knowledgeable and my husband and I felt like we were in good capable hands every step of tour journey. Esther is a natural caretaker. She is professional and has a wonderful, soothing demeanor. We will definitely use Esther and Awakenings Birth Services for our second child. –Eva P.

I just wanted to express my gratitude for all you did for me during my journey into motherhood. Pregnancy and childbirth were a much more empowering and transformative process for me than I ever thought possible and that was in large part due to your guidance, support, and incredibly calming energy. You rock! –Caitilyn M.

You know, I never got to thank you for everything--everything--that you did for us.  Pre-birth, during birth, and afterwards.  You listened when you didn't have to, accepted a stressful situation that you had no part in making stressful, and allowed your friends to confide in you, process in your presence, and let's be honest, burden you excessively.  We'll never be able to repay you.  What you did was unprecedented.  I owe you my thanks.  I know that we were your most difficult client and you never indicated how taxing it was, although I know for a fact it was.  For me, a person who loves people very much but has a horrible time reaching out for help, your thoughtful suggestions and respectful distance and appropriate empathy were very important. –Dennis

Dear Esther, Thank you so much for being a part of my birth team. Thank you for taking such good care of Ezra and helping to bring him into the world. Thank you for helping me have such a perfect birth experience and for teaching me, in those first moments, about how my beautiful baby was finding his way into the world. With Gratitude. –Rae

Words can't describe how much you are appreciated for your kindness. Thank you so much. You all were simply a blessing in helping us to have a healthy and happy pregnancy. –Chimere

Thank you for being a part of our midwife team. The visits I had with you were loving and enabled me to look inside and make a clear path for a peaceful birth. The experience has been life changing-- and we feel we made out like a Lion! –D and B

Dear Esther, We cannot thank you enough for the tremendous care you have provided for us throughout the past year. From day one you instilled in me a confidence that I could have a perfectly healthy pregnancy and delivery—without meds—despite my pelvic injury and personal doubts. I couldn't have asked for a more ideal experience and can't wait to call you again for our next baby. Esther the role you place in this journey has been so significant, and I feel as thought you've been a mentor and a friend to me, as well as a care-giver. We are so blessed to have had you as our midwife! –Jaime

I can't emphasize enough how wonderful it was to work with Esther. With her help and guidance, I went from being a fearful birther to an empowered one. She works with you on all facets of pregnancy and birth-- physical, emotional, spiritual, and relationship-wise. My husband really enjoyed working with Esther as well. We attended her birthing class together, where we were able to connect, learn, and envision the birth we wanted. My son's birth went exactly as planned, and was imminently doable. In the following weeks, it was lovely to have Esther continue to visit us and help with any health issues that came up for me or my baby. Esther is knowledgeable, grounded, calming, and fun to be around. I highly recommend you call her! –Caitilyn

Dearest Esther, I want to thank you from the bottom of my heart for being such an amazing midwife to both John and I. We both felt so safe, calm and trustworthy of you and appreciated how involved and active you were throughout the birth. You were right there beside me the whole time, and I felt so confident in your knowledge and guidance. I am so sorry that you had to deal with my mom. I want you to know that both John and I had complete confidence and trust in you. Thank you for handling the situation so calmly and not involving me at the time. You are a truly gifted midwife and your ability to stay calm and collected was very impressive. Thank you for making my birth experience really great. Being pregnant and a mother is a life long lesson in letting go of expectations, and living in the moment and appreciating what is happening however it may happen. We love you Esther and very much hope that our next baby can come into this world with you as its guide. Lots of Love. –Matlena

Sheer luck brought us in contact with Esther Healey, but having used her services we now believe she may be the best midwife in the State of California. It's hard to even begin to describe all the ways she's been helpful, going far beyond the childbirth itself. Here's a partial list of reasons why we chose Esther over midwives or hospital wards:

Unlike the doctors and nurses at hospitals, Esther doesn't have an agenda of drugs, surgery, and 39 medical procedures and tests she will try to ram down your throat while you're in the middle of labor. Esther provides the information you need to make educated decisions, and then lets you decide.
Unlike the doctors and nurses in birth wards at hospitals, Esther doesn't have a hearing disability. She listens. She doesn't interrupt. She's not judgmental. She lets you finish your sentences and your thoughts.
Unlike the doctors and nurses at hospitals, Esther will never argue with you, nor will she threaten you or try to intimidate you into doing something you don't want to do.
Esther has expertise with European herbal tinctures, which can be of significant benefit during pregnancy, prior to birth, and after pregnancy to support lactation.
Esther has experience with important alternative techniques such as delayed cord clamping and Lotus birth methods.
With Esther, you're getting a whole team, including a Doula and a second midwife. This army of experience shows up at your house at exactly the right time, not too early and not too late. Esther coordinates and schedules the team's arrival at your home according to the timing of your labor and childbirth.
With Esther, you give birth in the comfort of your home and spend labor in your own bed, rather than anxiously racing to the hospital at a time when you most need to rest and relax.
After childbirth, Esther continues to make home visits to make sure the mom and baby are in good health and breastfeeding is going well. Any deficiencies and again Esther turns to her network to provide support. For example, in our case, mom wasn't producing enough breast milk so Esther offered supportive herbs, recommendations to lactation consultants at major hospitals, and even personally came and delivered breast milk from other mothers to make sure the baby was getting enough. Frankly, we are downright stunned by the level of support she has provided.
To top it all off, Esther is flexible and reasonable with her fees and sincerely tries to work within any budget.Simply put, if the word gets out about Esther Healey's midwife services, the birth wards of every major hospital from Monterey to Mendocino will be empty. I'm not joking. The only reason anyone is giving birth at a hospital in Northern California is they don't know what they're missing with Esther. If you've read this far and you're still not convinced to make Esther your midwife, check your pulse, you may already be dead.

–John

In speaking about you I was reminded just how much having you at Julia's birth meant to me. I thank you again for your knowledge and your grace. –Kate

Thank you for your care and love and for catching Ailen. You'll be in our hearts always. I'm so grateful that I found you, and I definitely want you for my next birth, so we'll be in touch in a couple of years. –Marisol O.

It was really a pleasure having you at the birth. Even though we hadn't met before, I felt really safe and good about having you in our home. The second you entered the house, it became warmer and happier. –Mathilde

Awakenings Services is an amazing trio of midwives who work within the model of spiritual midwifery. Embodying a holistic approach to body, spirit and mind, each midwife seems to specialize in one of these areas, while joining together to provide an integrated prenatal, labor and birth and postpartum team. My journey towards having a home birth was made possible by Juli Tilsner who responded to my inquiry of their services. Distraught that I would not be able to have my dream home birth, due to financial and insurance obstacles, Juli responded quickly by saying a hospital birth was not an option and offered a sliding scale and a payment plan. Thanks to Juli's initial outreach I was able to benefit from the number of services Awakenings provides. Amongst the skills which Juli specializes in is homeopathy. Knowledgeable in prescribing the appropriate medicine for the aches and pains of the mother's changing body, I was educated in the ability to use it for the ongoing health care of myself and my family. Other gifts which Juli provided was connecting us with an amazing childbirth teacher in the Bradley technique, as well as an excellent Doula who became an integral part of our birth team. Deborah Simone is the spirit rock of this midwifery trio. With over twenty years experience, Deborah brings an unprecedented confidence to her practice, instilling a penetrating calm. On the ground level Deborah has a prolific knowledge of the earths herbal remedies, yet on a higher ground, she embodies an other world spirit which guides one to connecting with ones own inner knowing. I not only experienced this in dealing with my fears throughout the pregnancy but felt this immediately when she came for my last stage of labor where her presence brought an ease to me as I pushed my baby out and into my arms. As a link between body and spirit is the mind which is the realm of Esther Healy. Working with me on identifying the thoughts which connected to the emotions I was experiencing, Esther was able to help me clear the path for a peaceful birth. Her bright positive presence will bring out the best in any mamma who may have the good fortune to work with Esther. The expanded postpartum care which Awakenings provides is an incredible continuum of their services where they help you establish breastfeeding. At every visit they will also assess your health and that of your baby. Going above and beyond their contractual obligations, they have continued to meet with me well beyond the seven or eight times which they are scheduled to meet with you in the first six weeks after birth. Finally they also have connected me with a holistic parent group where I receive further support as I continue on this amazing adventure of motherhood! My deepest thanks goes out to Awakenings and I highly recommend them to anyone considering a home birth. –Danila R.

fact-based review: I found the midwives at Awakenings (Deborah, Juli, and Esther) to be extremely professional, experienced, informed, and punctual. The process worked very well for me, as they started with an informative consultation; followed with a binder full of useful information for pregnancy, birth, and early motherhood; provided prenatal care in my home; advised on doula support; attended my birth as soon as we called them; prevented an episiotomy when my baby presented with fists by his cheeks; and provided 6 weeks of postpartum care. During the birth I never doubted the health of myself or my child. They were attentively monitoring and at the same time giving me space to remain in the primal part of my brain, where instinctually my body was  birthing my baby.  My little boy was born with open eyes and pink cheeks and began to nurse within minutes. 

emotion-based review: It is true - midwives are not doctors or surgeons - they are angels.  Awakenings provides so much more than prenatal, birth, and postnatal care.  I invited them into the most intimate parts of my physical and emotional self, and they came respectfully, but confidently.  They listened to all my concerns and desires and addressed them each thoroughly and thoughtfully.  When it came time to give birth, I knew I could do it.  I had the confidence not only from within myself, but from my birth team, led by my midwives.  18 months later, when I called them full of self-doubt and confusion, they spent an hour on the phone with me providing encouragement and affirmation.  They are my angels and my family.  If I were blessed with another pregnancy, I could not imagine any better way to birth my baby than with Awakenings. –Leslie R.

It's nearly impossible to condense my thoughts on these wonderful and competent women into a brief review. I had my son a little over a month ago under the care of Juli, Deborah, and Esther. My relationship with these women lasted a good 6-7 months and I learned so much invaluable information during that time; about women's health, the birthing process, my relationship with my husband, my response to motherhood. These ladies represent what is unique to homebirthing. I felt they really provided customized care, emotional support, my husband was an active participant through the whole process and caught my baby! I was especially impressed with the postpartum care. We saw them maybe 7 or 8 additional visits after the baby came which was a very difficult time for us, and they were like little angels who refused to let go until the job was done. They approach their work with such knowledge and dedication, and really empowered my husband and I to have an incredible home birth experience. –Amy

I know you are going to be an amazing midwife, and mother, and I was so happy ... and I am very grateful you were there with me! I would love to have you attend every birth I may be involved in 🙂 (stated during apprenticeship) –Hanna

Thank you for being such a huge part of our birth experience. You are already an incredible midwife. Best of luck to you…You have a wonderful teacher, but most importantly, you just seem made for this. (stated during apprenticeship) –Kasey

Esther-Thank you so much for assisting in Zoe's birth. Your positive energy and presence was so important to have, and we hope to see you there for baby #2! 🙂 –Gretchen

Esther, Thank you for everything. You made a big difference in my life and you made a big difference in K's life too! Thank you very much! –-M & K