PreConception Care with Awakenings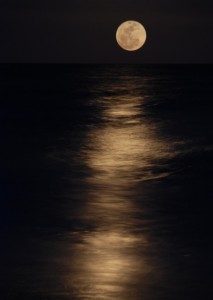 So…you're considering getting pregnant. Just a little decision.
We're here to help.
We offer a luxurious package of care designed to cover various areas in one's life to help prepare for pregnancy and the upcoming journey.
We can help you navigate information. Help set realistic expectations. Offer rituals to honor the changes coming your way. Discuss birthing options. Offer support networks. Expose you to various parenting choices. Support you with common challenging decisions and dynamics. Facilitate preparing and nourishing the body for pregnancy.
What the PreConception Package Includes
This PreConception Package includes a series of 4 informational and ritual gatherings to honor the conscious opening to welcoming a child.
We suggest to allow a minimum of 1 month of going through this process before opening to conception. If you plan to cleanse, we suggest a minimum of 2 months since after one has conceived it is not appropriate to cleanse.
The package may be modified to fit your circumstances and needs. For those creating their own program or those already open to pregnancy, use the package as a template and let us know how best to serve you. We will discuss the trajectory of our sessions and make a plan together. Please let us know if you have a set number of visits for our time together, since this will effect what we can accomplish.
First Session (Office Visit)
Please bring an item or items you'd like to place upon an altar. You will take it home with you.
Intake and health history (required if you would like any support related to your specific health and well-being).
Hair-analysis to assess heavy metals or mineral deficiencies in the body
Basic bloodwork for pregnancy
Physical exam
Breast exam
Pap smear
Sexually Transmitted Infection (STI) screening
PreConception dietary nourishment recommendations based on Diet Log
Cycle/Fertility awareness introduction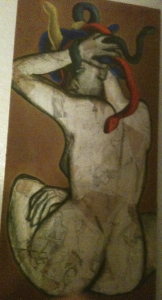 Second Session (Office Visit)
General information and considerations for pre-pregnancy, pregnancy, birth, postpartum and parenting based on your questions and preferences. Please come prepared with questions.
Resource referrals as needed.
Educational referrals (books, etc) as needed.
Together, make a preconception holistic care plan specific to your needs including cleansing options, if desired. We will help determine an appropriate cleanse for you and see you through that cleanse.
Moxa cleanse with reiki session
Third Session (Home Visit – if within the parameters we travel)
Home energy clearing
Safe space meditation
Discuss and discover any fears (flower and/or homeopathic remedies made for you at no extra fee)
Discuss any childhood situations or familial relationships that may be pertinent to this stage of life and apply simple tools or techniques for addressing. Referrals given only if necessary.
Abdominal massage followed by flower bath cleanse (if you have a bathtub).
Fourth Session (Office Visit)
Genetic screening options for beginning of pregnancy
Introduction into Non-Violent Communication (NVC)
Guided meditation: Intro to energy management and clearing
Short visioning exercise: Grid creation and cultivation
Child invocation using writing and art/collage —opening to child/pregnancy
The Process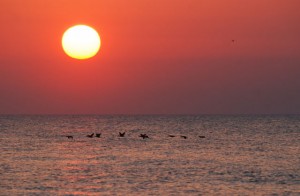 If you're seeking PreConception sessions from Awakenings, we start with a phone call or email to answer any questions.
Just send us an inquiry letting us know you are interested.
Please be specific with what you're hoping with regards to the care and include any pertinent information to your history and health.
Once any questions have been answered, the next step is to set up an appointment. We'll send you some links to documents so that you can begin the intake process.
Getting Started with Awakenings – the Intake Process!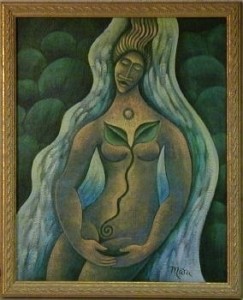 We will send you a Holistic Healthcare Welcome Pack over email or select the button on the sidebar. Please download all the items, as links do expire.
There are two sections, one for your information only, and one that needs to be printed and filled out. Please bring the paperwork to the first appointment. If you do not have access to a printer, let us know and we'll send you the documents via snail mail.
This is holistic healthcare, which means we like to know a lot up front, so anticipate an hour or two to read through and fill out all the required documents.
Be prepared to pay for the services in full at the first visit.
Be prepared to pay a "Petty Cash Refundable Deposit" which will be determined upon completion of the Intake Process and be based on your needs and desires.
Fees for Services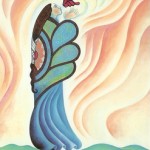 PreConception Package is FOUR 2 hour sessions for $450 ($50 savings).
Create your own program:
Office Visits for 2 hours are: $125/session or a package of 4 is $450.
Home Visits (within Awakenings range) for 2 hours are: $175/session or a package of 4 is $650.
We do offer sliding scale (see applicable section). Let us know your financial situation and we'll decide on a fee that works for all of us.
Additional Expenses: Refundable Deposit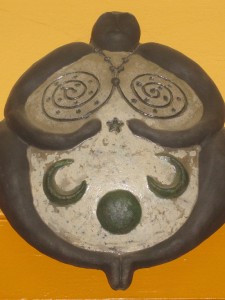 The standard fee does not include any lab work such as paps, blood draws, or STI testing. It does not include herbal and homeopathic remedies.
These may incur an additional expense.
Because of this, you are required to pay, separate from the Holistic Healthcare fee, a "Petty Cash Refundable Deposit" should you require any labs, etc.
The "Petty Cash Refundable Deposit" amount varies and depends on what testing/screening you plan to receive. We estimate the cost of these labs. We consider it a deposit because lab fees are always changing and we will not know the true cost until the bill is received. Any expenses exceeding the refundable deposit will be billed accordingly and you are responsible to pay. Any unused funds will be returned.
Sliding Scale

Access to midwifery care is EXTREMELY important to Awakenings. We hope to provide care to all people regardless of income.
As holistic care has grown, it has moved further and further from low-income communities and people of color. In staying true to the values of midwifery, we offer sliding scale and flexible payment plans to those willing to discuss their financial status with us.
We trust you will value and prioritize this quality care over accessories. But even still, it can be challenging to know whether one qualifies for sliding scale. A general guideline is whether or not it creates "Financial Hardship." Generally, if you have to wonder whether it does or doesn't, you probably don't fit that category. If you're struggling to pay rent each month or can't purchase the nourishing foods you want, you do qualify.
If you decide a sliding scale applies to you, please consider bartering for a portion of the fee. We are open to your ideas!
Insurance Coverage
If you have a PPO health insurance, you may be able to obtain reimbursement in accordance with your insurance plan for services from providers who are "out-of-network."
If you would like to bill your insurance, we will provide a superbill with the codes applicable to the care you received. You can then submit that to your insurer. We are sorry we are unable to assist you in insurance billing endeavors at this time.
Lab work can be directly billed to your insurance.